Image source: Samsung wants to use a new name for its future flagship generation. The top smartphones should not be marketed under the name "Galaxy S11″, but under the name " Galaxy S20 ". The first photos of the Plus model have now been leaked. The pictures were found by Twitter user "Max Weinbach" and show the 5G version of the Galaxy S20 + from different perspectives. The photos are said to come from a source that wishes to remain anonymous and is therefore not named. In addition to a first look at the design of the upcoming flagship model, the images also contain information on the camera setup of the smartphone. The dedicated Bixby button has now been abolished.
S20+ 5G looks absolutely insane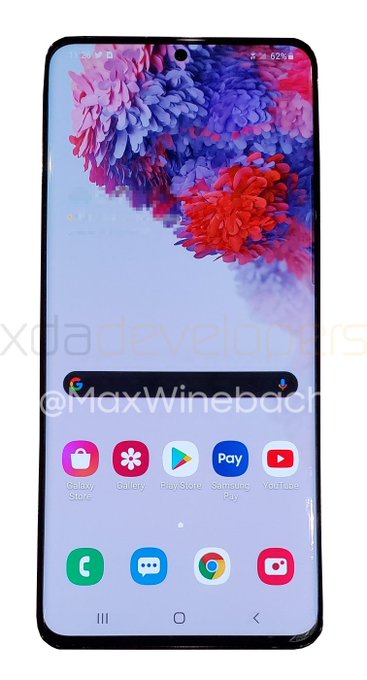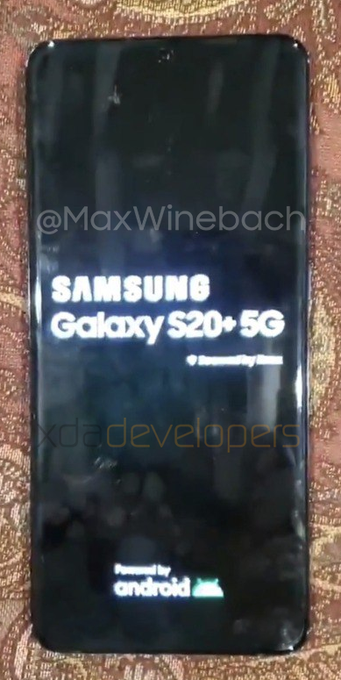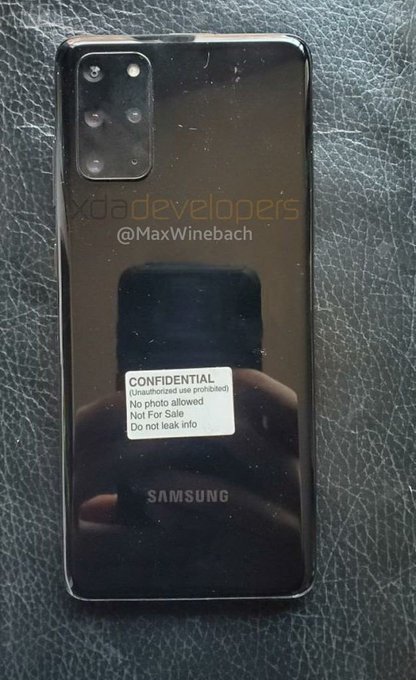 Edges are less curved
While many manufacturers now rely on so-called waterfall displays, the less curved side edges of the Samsung Galaxy S20 + are striking. The front camera was integrated into the display via a hole and was significantly reduced in size compared to the Galaxy Note10. There is no headphone jack. A quad-camera module was placed on the back. In addition, a small microphone can be found, which is probably used for an audio zoom function.
As from a report by XDA-Developers new 12-megapixel sensor with a size of 1.8 micrometers is said to have been installed in the camera module. This enables images with higher light intensity to be captured. The main camera is supported by an ultra-wide-angle sensor, a zoom sensor and probably a macro lens. The previously suspected 108 MP sensor with Nonacell technology, on the other hand, should only be found in the Galaxy S20 Ultra.
The new flagship generation from Samsung is to be officially announced next month. The manufacturer had confirmed last week that the presentation would take place on February 11, 2020, a good ten days before the start of the Mobile World Congress. However, when the devices will be commercially available remains unclear.